Happy Birthday I ♥ Faces
Last year I was blogging my little heart out and ran across this little blog that was having a little photo contest every week. I thought sure I can enter. The first photo's I entered were for the theme Green and Pouting. I was featured in the collage and that was it! I was an addict. So much that I became a Fan of the Week for posting from my post op bed after heart surgery. I have been a fan and will forever more always be a fan of I heart faces. So, this week it gives me pleasure to post my Happy Birthday Photo for this weeks theme "Best Faces. " This was a hard one. I have 3 favorite faces that mean the world to me but, the photo had to be taken in the last 2 weeks. That narrowed it down to this little guy. And, don't let the curls fool you he isn't innocent. He's ornery and keeps his mommy on her toes!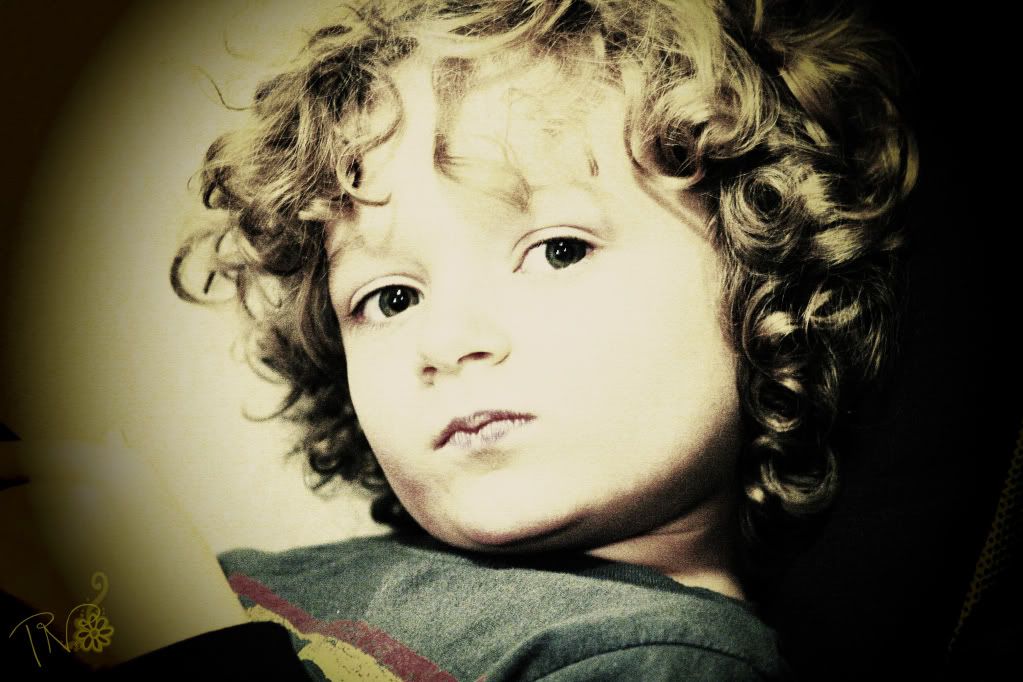 This photo was taken on January 10, 2010.