Every year I do the obligatory back to school photos! This year of course Madeline was ready for us to leave. Obviously by looking at this photo! I got plenty of them at home where she actually smiled!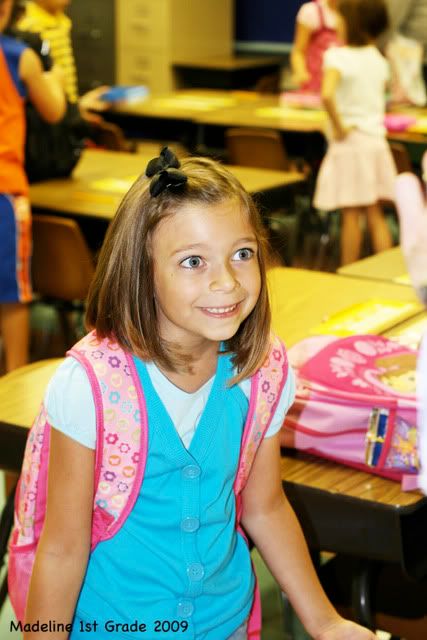 If I had to title this one, It would be "Would you leave already?"
Don't forget to click over
here
to enjoy the other great entries! I gotta go the bell's about to ring! Happy Day!